Open Religion Policy Forum
Founded in 2011, the Open Religion Policy Forum (FOR) is the only German institution advocating for religious freedom for adherents of all religions and none. Members are Christians of several denominations, Muslims, Agnostics and Atheists. We formed an association in order to adjust the relationship of state and religion to the religious and ideological diversity. We are not searching for the ultimate answers in life. We don't discuss which religion or philosophy is right. We want to find and advocate a way, in which people of the most different religious and philosophic backgrounds can cope with each other peacefully. While public discussions stress the antagonisms, we make clear: Despite we are so different, there is always a way to cope with challenges together. You may invite our speakers worldwide.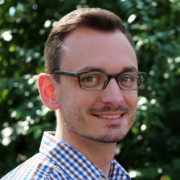 sven.speer@offene-religionspolitik.de
Mr. Sven W. Speer has taken part both as a panelist and main speaker at several local and international events to talk about religious diversity and tolerance. He is founder and chairman of the Open Religious Policy Forum. He has been a fellow at renowned international institutions such as the Friedrich Naumann Foundation for Freedom, the Rhenian Leadership College, and the German Marshall Fund of the United States in Washington, D.C.  Additionally, he has worked as a scientific assistant at the Institute for Migration Research and Intercultural Studies (IMIS) in Osnabrück (Germany) and the Cluster of Excellence "Religion and Politics" in Münster (Germany). He was a policy advisor for integration and Islam issues as part of a team for a Member of the German Bundestag. Currently, he is policy advisor for religion, education and science.
Further information in English: svenspeer.de
Yvonne Försterling, Vice-Chairman
yvonne.foersterling@offene-religionspolitik.de

Mrs. Yvonne Försterling is in charge of our events. She organizes workshops, panel discussions and speeches. She studies Protestant Theology at the Humboldt University Berlin.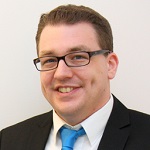 Benjamin Stoffers, Treasurer
benjamin.stoffers@offene-religionspolitik.de
As our treasurer, Mr. Stoffers takes care of our finances and the membership administration.  Additionally, he works as tax advisor in Westerstede, Germany where he focuses on annual financial statements and tax declarations for medium-sized businesses.